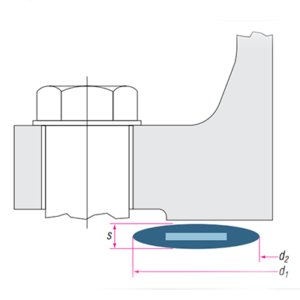 Established in 1998, Hariaki India Pvt. Ltd has been manufacturing highly durable and high on performance Rubber Gaskets for our customers. We has been certified with ISO 9001:2008 and now are aiming towards certification TS 16949: 2009.
We manufacture BlackRubber Metal Gaskets for the purposes where natural media like Water, Closed Loop Water Arrangements, SolutedLyes at max 50% conc. and mx 80% have to be sealed.
All our products including Rubber Gaskets KTW or Rubber Gaskets W270 are standardized and are only manufactured with Natural Rubber (SMR) having hardness of DIN 53505, Shore A to make them resistant to water, seawater, pond water, closed loop water up to 90°C and also against alkalines up to some extend like 50% NaOH at 50o.
For effective functioning at even high temperature range of approx. +80°C and for short-term up to +90°C, HariakiIndia Pvt. Ltd.  Rubber Metal Gaskets Water Lines, Rubber Metal Gasket DGVW etc. have the density DIN 53479, g/cm3 1.384.Based on our own test facilities Hariaki India Pvt. Ltd. manufactured rubber metal gaskets are certified resistant even against natural lighting, weather and ozone. Limited only by the natural properties of vulcanized rubber our rubber metal Gaskets are not resistant against fuel, mineral oils, acids and gases.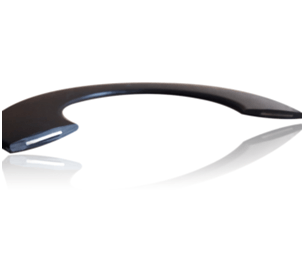 Materials: NR=Natural Rubber(SMR)
Application Field: Water, Closed Loop Water Arrangements, Soluted Lyes at max 50% conc. and mx 80%
Color: Black
Hardness: DIN 53505, Shore A 60-80 +/-5
Density: DIN 53479, g/cm3 1.384
Temperature: approx. +80°C, short-term up to +90°C
Certificates: Approval of own test facility
Chemical resistance :
Vulcanisates of natural rubber (NR) are resistant against:
water, seawater, pond water, closed loop water up to 90°C
partly against alkalines, 50% NaOH at 50°C
sufficient resistant against natural lighting, weather and ozone
Vulcanisates of natural rubber (NR) are not resistant against:fuel, mineral oils, acids and gases
Application field : The application of NR-vulcanisates is possible where natural media have to be sealed. Temperatures higher than 90°C have to be avoided.
Function and durability : The performance and life of Horiaki gaskets depend in large measure on proper storage and fitting, factors beyond the manufactor's control.We can, however, vouch for the excellent quality of our products.With this in mind, please also observe our installation instructions