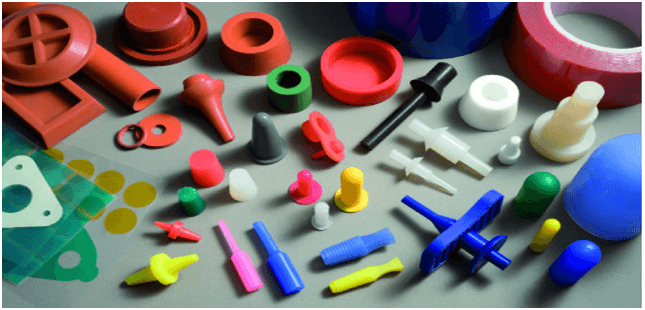 Silicone Rubbers Parts for India and the international market. Backed by our advanced precision mould capabilities such as injection moulding and compression moulding, we have been able to manufacture most complex silicone parts and seals that have been in great demand among customers.
The Silicon Rubber Parts that we offer are sure to meet quality norms prescribed by majority of the governmental agencies across the world. Furthermore, we also offer customized products to ensure that clients get the Silicon Seals and Parts that meet their exact needs. The impeccable quality and superior functional efficiency of this product has helped us climb the ladder among the finest Silicone Rubbers Parts Manufacturers in India.
Advantages of Silicon Rubber Parts
Unmatched Temperature Resistance – withstands temperature extremes from -103°F to 550°F.
Excellent Mechanical Properties – good elongation, excellent flexibility and a durometer range of 10-80 Shore A.
Superior Insulating Properties
Exceptional Weather Resistance – resists the damaging effects of UV light, ozone, O2, weather, moisture and steam with outstanding aging characteristics.
Good Chemical Resistance – resists water and many chemicals such as some acids, oxidizing chemicals, ammonia and isopropyl alcohol. Note: concentrated acids, alkaline and solvents should not be used with silicone rubber.
Excellent Dimensional Stability – offers excellent accuracy and provides versatility of shape and form to many seals and parts, even intricate shapes.